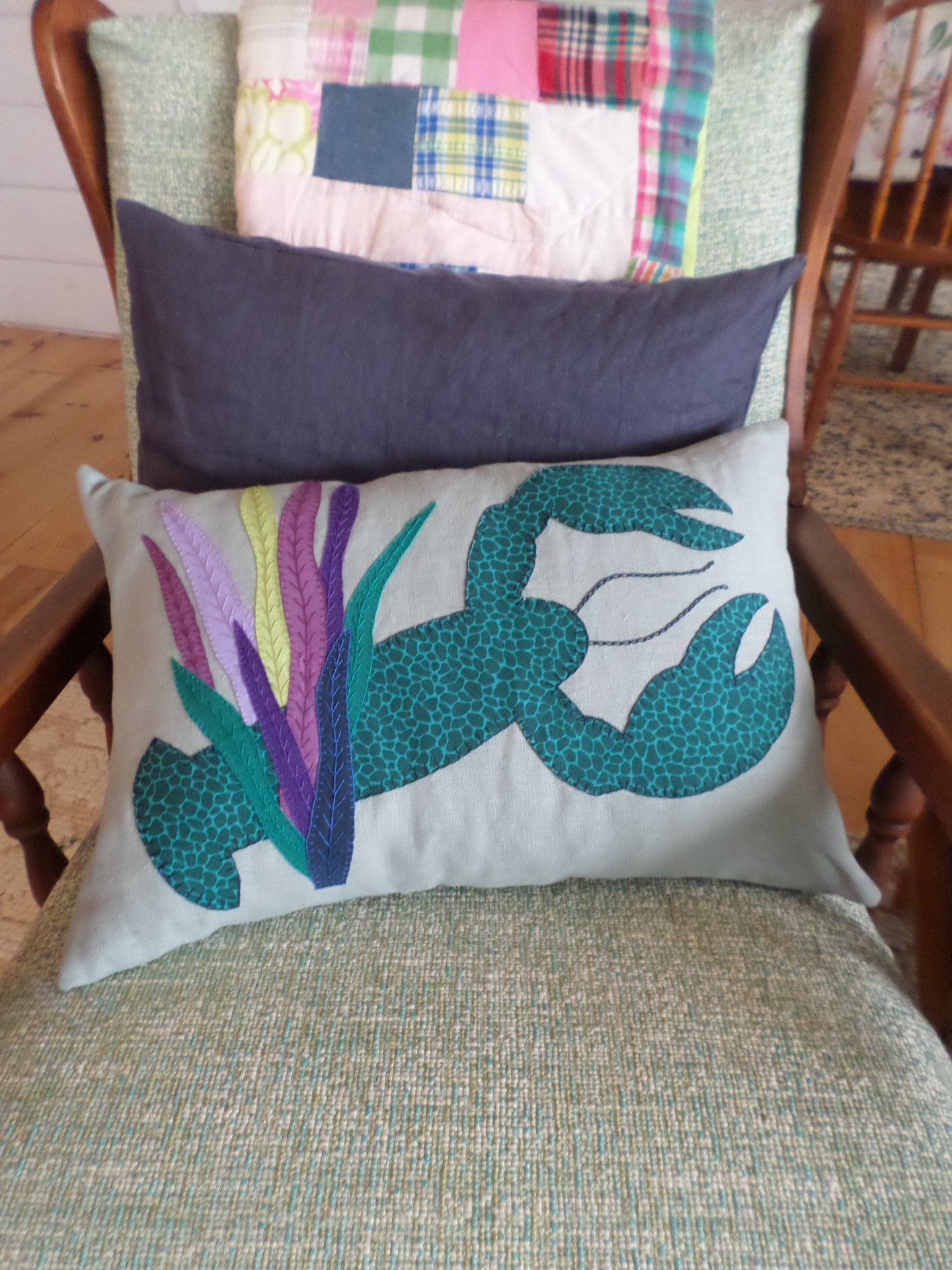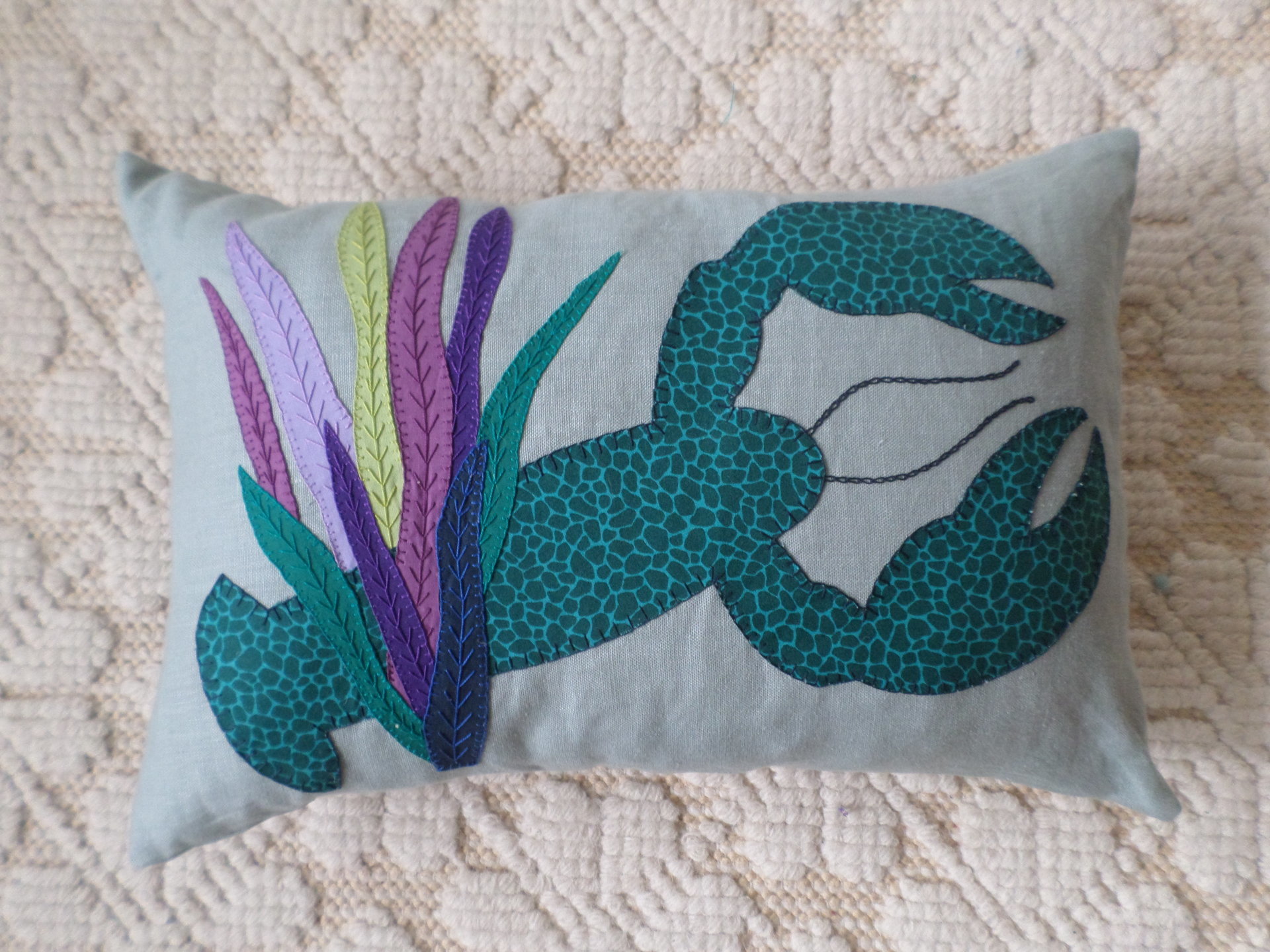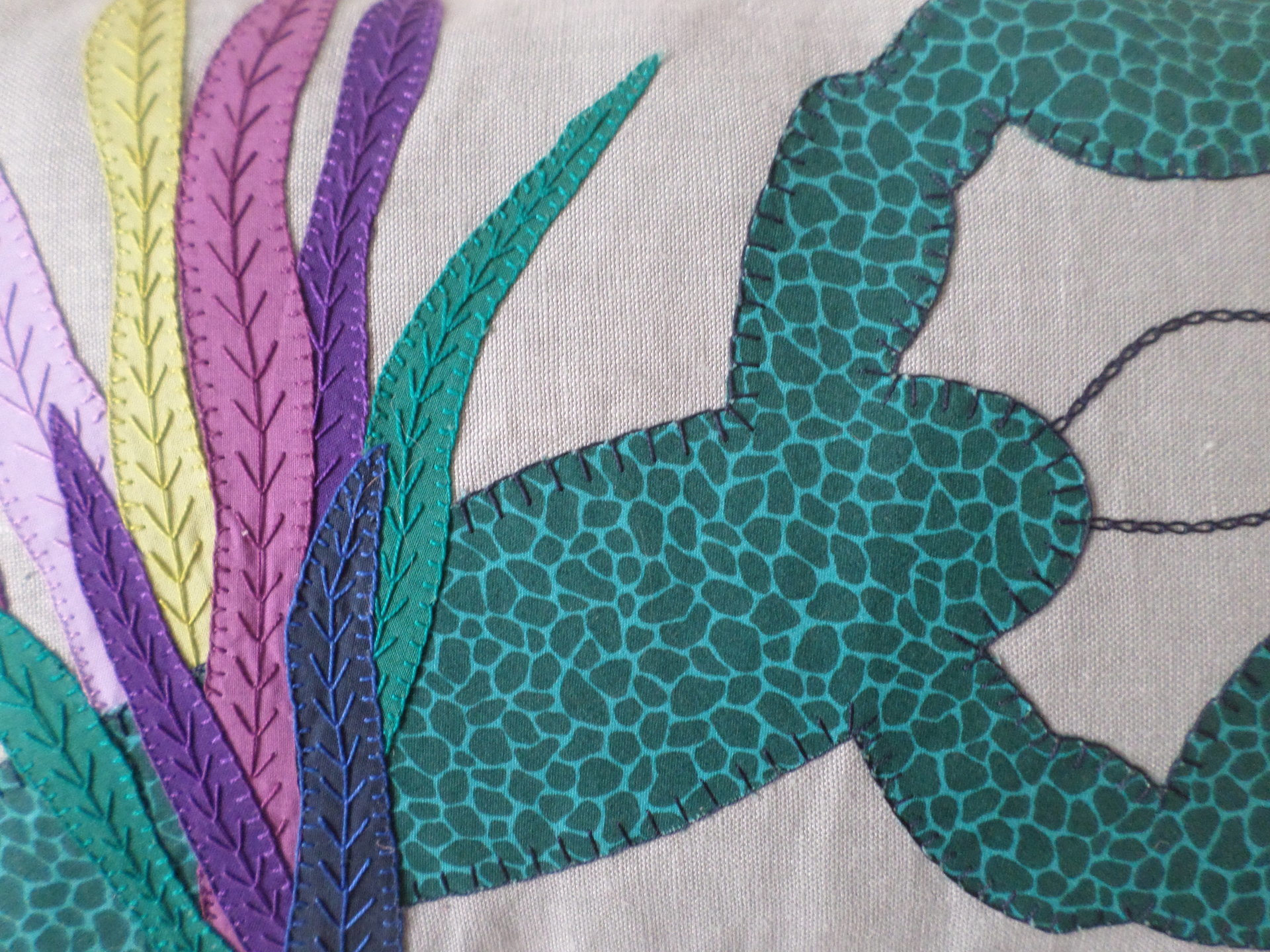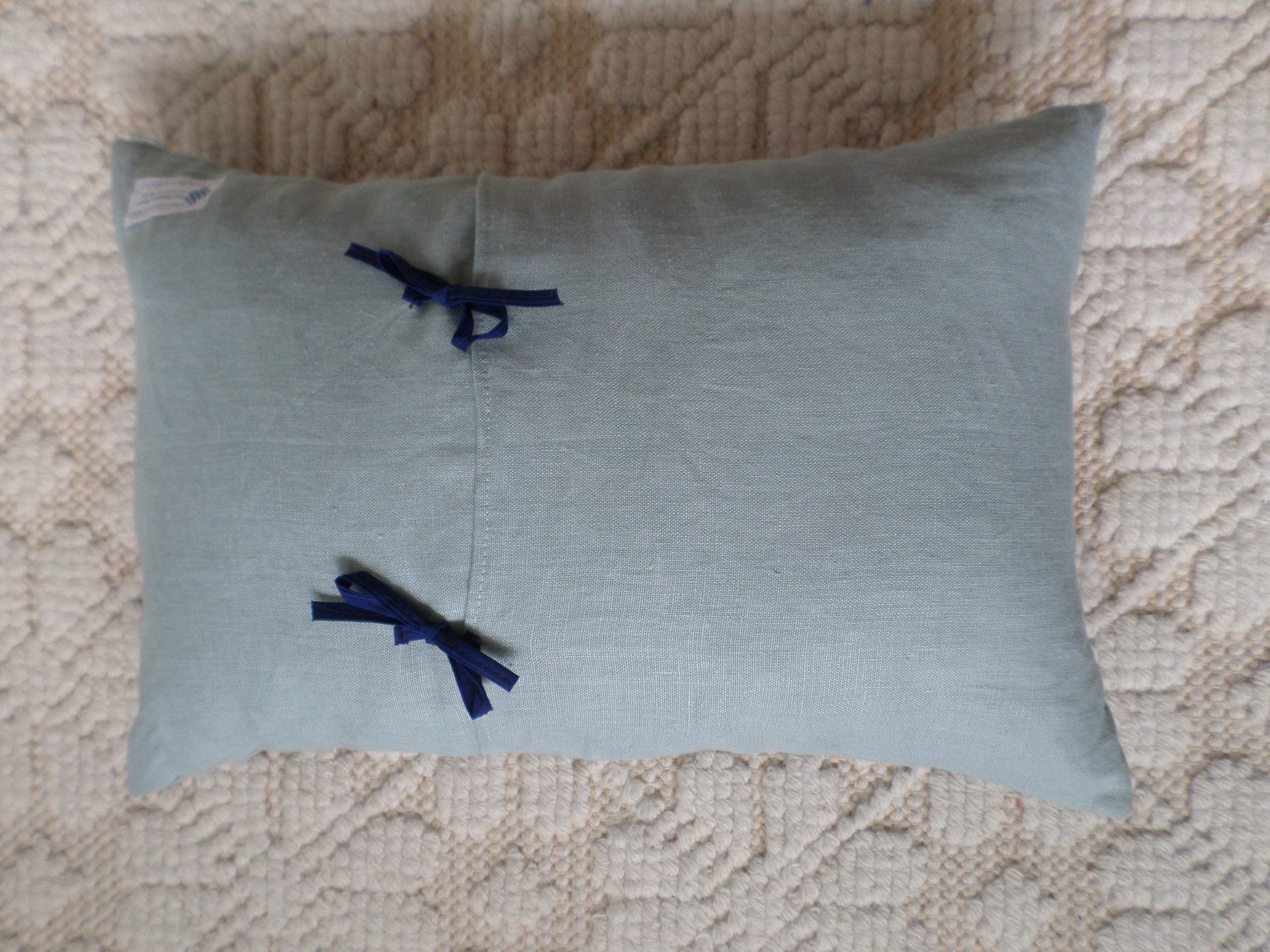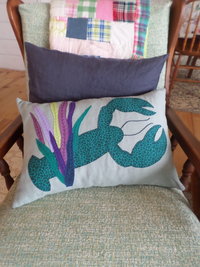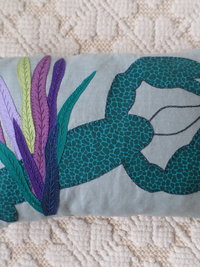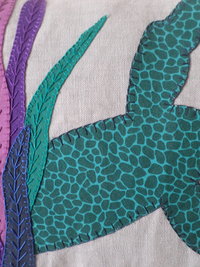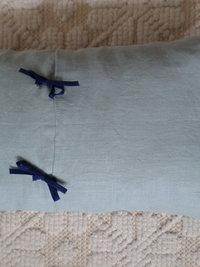 Green Lobster Linen Throw Pillow
Down East Maine Coast Landscape, Maine Green Lobster in Seaweed, Hand-Embroidered Linen Throw Pillow, Patchwork Embroidery
Pillow Sham:
Grey Green linen sham, hand-embroidered with a cotton patchwork quilt style applique, design inspired by the green lobsters of the Downeast Maine coast.
Pillow Insert: Cotton cover with foam fill.
Measures approximately 14" T x 18" W (individual pillows may vary in size slightly)
Hand-stitched using traditional hand-embroidery techniques.
Photos represent examples of finished pieces. Each pillow is handmade and no two are exactly alike. Individual pillows vary slightly in size, may include different color combinations or use different fabrics.
If you have any questions please contact us before placing an order.
We do our best to represent items accurately, but colors depicted in the photos may vary a bit on your screen. Small variations between handmade items are normal.
Every original piece of work for sale here in my online shop is handmade. I make each piece from start to finish in my Maine workshop. Each piece is carefully hand-embroidered using traditional embroidery stitches and techniques – I never use an embroidery machine. I design, cut, hand-embroider and sew everything myself, one piece at a time.
Most packages are insured. If your packaged is damaged in shipping, please keep all packaging for a potential insurance claim and contact us immediately.