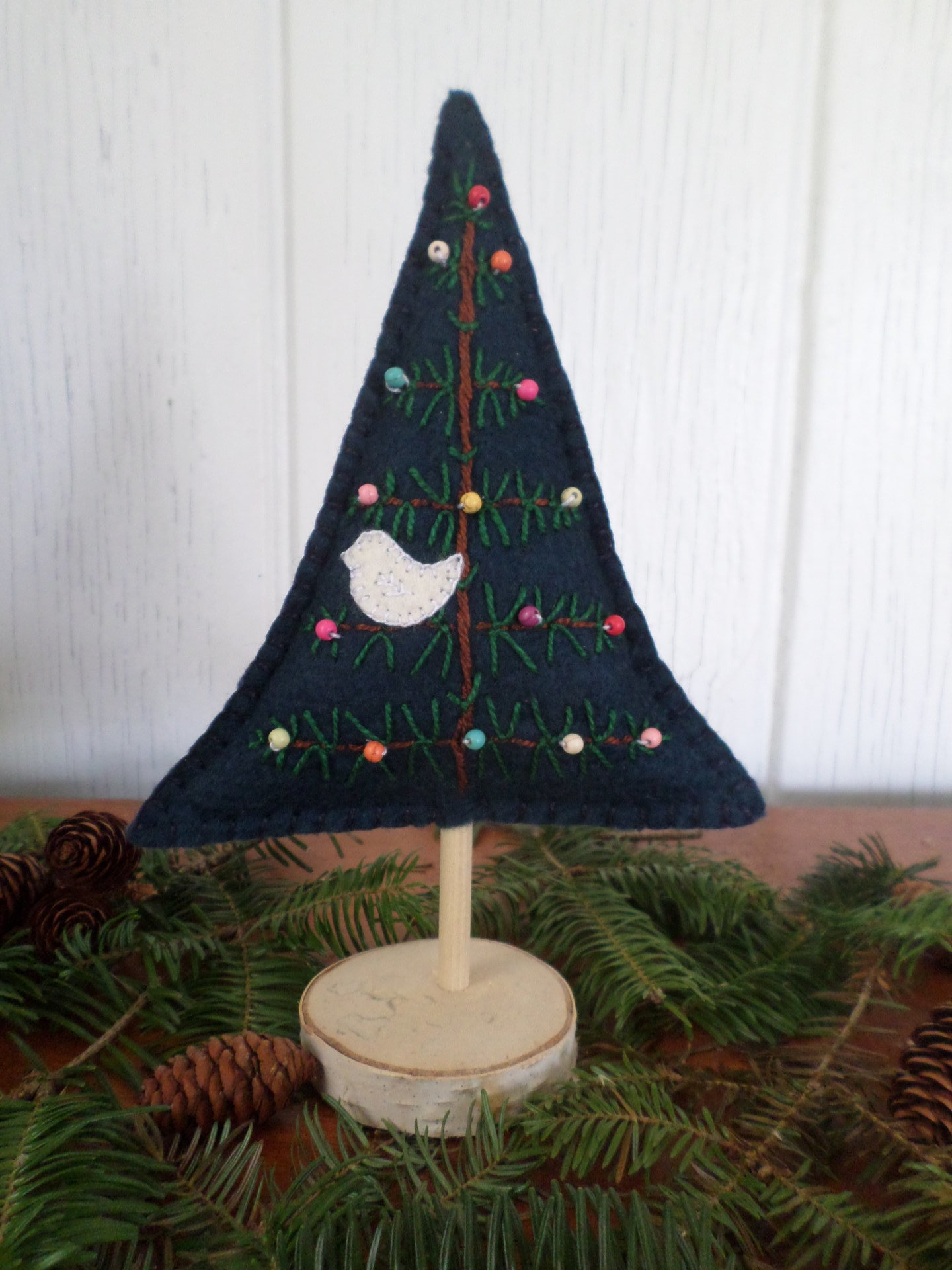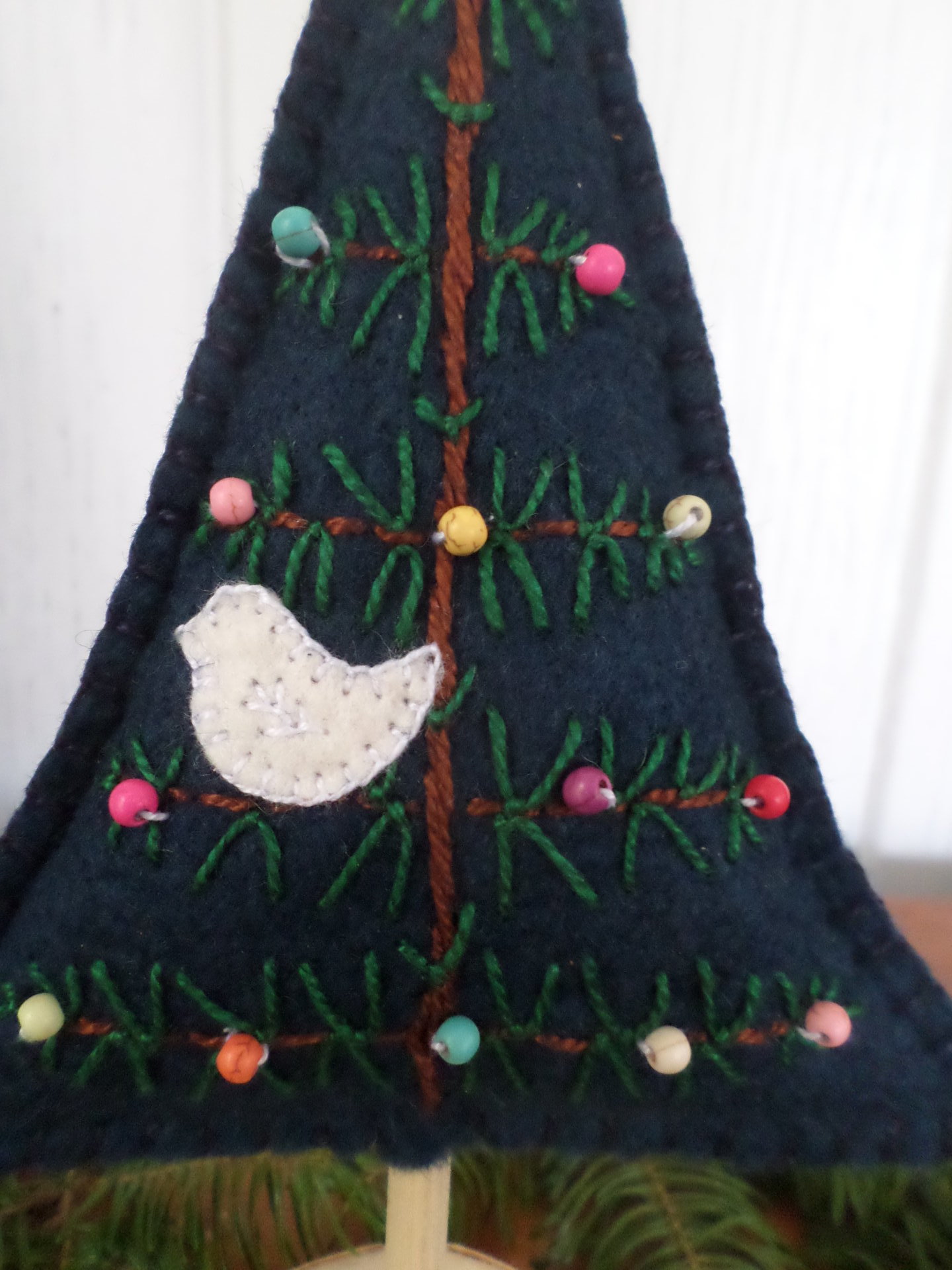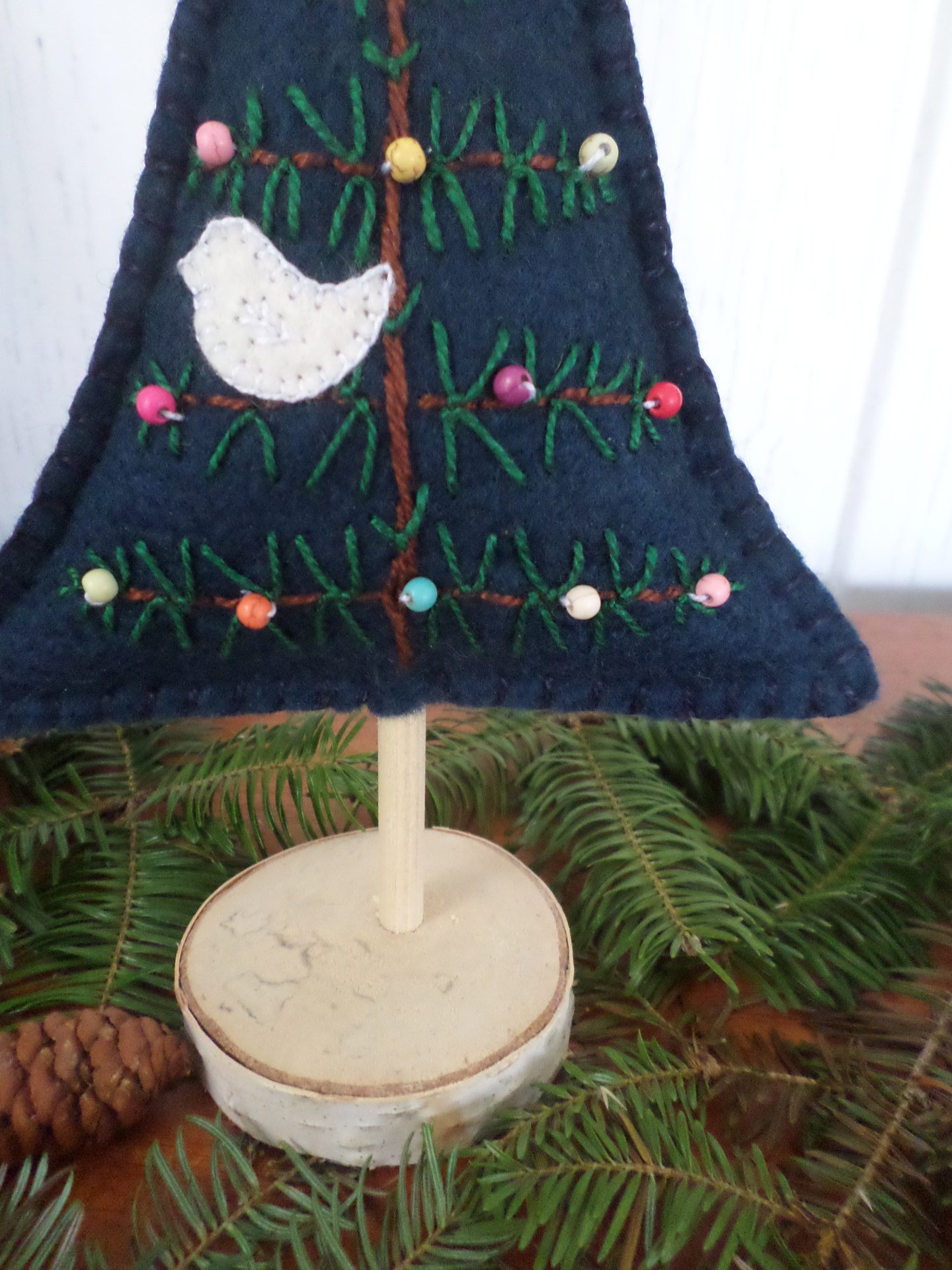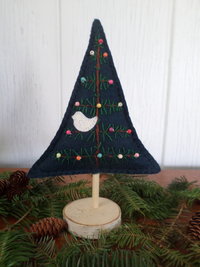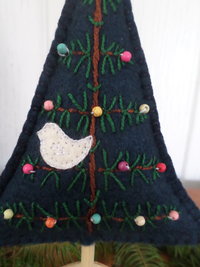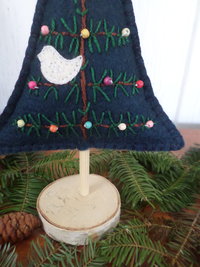 Maine Balsam Fir Blue Felt Tabletop Tree Sculpture
Hand Embroidered Maine Balsam Fir Tabletop Tree sculpture filled with Maine Balsam potpourri.

Trees are hand embroidered on wool blend felt. Base is real Maine birch wood. Trees are filled with Maine balsam potpourri. Each tree is sold separately.

This version is decorated with multi-colored stone beads.

Approximate Measurements*:
Mini 6.5" tall x 3" wide
Small - 8" tall x 5" wide
Medium 10" tall x 7" wide
Large - 12" tall x 8" wide

*** Each individual tree varies in exact size and details. If you have any questions please message me before making a purchase. These trees are individual, hand-made, art pieces and each tree is slightly different. The birch is in its natural state and the unique character of the wood is part of the effect of the piece. Birch bark peels naturally, varies in color and thickness, and some pieces may even include small dried lichen or other naturally occurring anomalies. Likewise some trees may also have a slight lean to them or other variation in shape or size, just as real trees do.